Here is a listing of Puppeteers and Puppetry Resources available to Western Massachusetts, New York, Connecticut, and the Northeast.
If you would like to be added to this directory please contact Justin at feralpuppets@gmail.com.
Biographical Info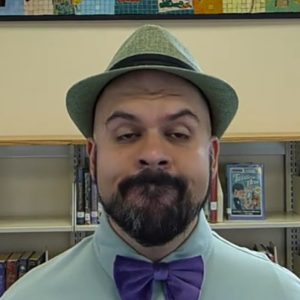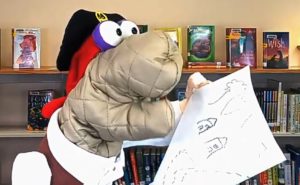 Hey everybody, Mr. Dave here! I'm a children's performer and YouTube personality that pretty much is surrounded by puppets. The show began as an "emergency" answer to the needs of my largest sponsor "Coordinating Families & Community Engagement", or "CFCE" of the Hawlamont and Mohawk Trail Regional School District. Before the the start of the 2020 Corona Virus outbreak I was a live singer/performer for the organization for a long while. When the virus shut the world down they were in desperate need of online programming immediately or risk losing grant funding. Thus "Fun Time with Mr. Dave" was born.
What started with a cell phone, a bow tie and a sock puppet has blossomed into a full production episodic show with original music, stories, guests from all over the world of all sorts of backgrounds – and of course puppets. The show features hand, rod, and marionette style puppetry voiced and performed by myself, my talented sister and producer AJ Kieran, as well as my son and oldest daughter.
The show is heavily influenced by the shows that heavily influenced me as a small human… "Sesame Street", "The Muppet Show", "Fraggle Rock", "Mr. Rogers Neighborhood", "Sharon, Lois & Bram's Elephant Show", as well as shows my kids have grown up watching like "Yo Gabba Gabba", "The Fresh Beat Band" and even "Blippi". The common thread of music, puppetry, passive education mixed with relatable situations and a healthy dose of silliness that all those shows share is what "Fun Time with Mr. Dave" brings in its own way. From the very start my goal has been to give families something they can enjoy together.
Thanks for checking out my page here on WMPG! I hope you enjoy the show and I look forward to hearing from you!
Much Love,
Mr. Dave