Welcome to the Western Massachusetts Puppetry Guild
---
What's Next?
WMPG Clubhouse Meeting
Thursday, November 18 @ 7:00 PM Eastern Time. 
The WMPG Clubhouse is a place for all of us to come and share what we have built and are working on, talk shop, or just socialize with other puppetry enthusiasts, its kind of like an open forum for our puppetry colleges.  We have it currently running every third Thursday of the month from 7:00-9:00 PM. Members should receive a Zoom Link in an email sent. If you didn't receive it please let me know  at puppet@westmasspuppetry.org.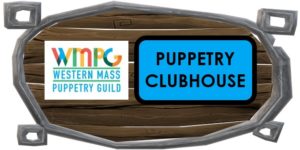 ---
Performances, Workshops, Films, Panels, Slam & Potpourri, and a Parade!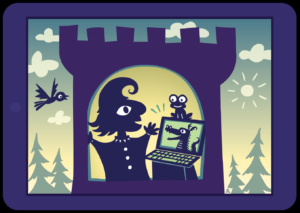 ---
Artist Studio Tour
Saturday, Sept. 4 at 5:30 PM Eastern
This month's Puppetry Artist Studio Tour is our very own Guild Board member at large, Jay Mooers' studio!
Jay is an artist, writer, illustrator, playwright, game designer, movie art director, comic artist, puppeteer and all around story teller, and he is going to give us a tour of his studio and tell us all about some big puppet plans he has coming up. For all of our Young Puppeteer Film Contest winners, Jay was the artist that made those amazing illustrations based on your films which you received as one of your prizes.
The studio tour will take place this Saturday September 4, 2021 at 5:30 PM Eastern (members should receive a Zoom Link in an email sent, please let me know if you didn't receive it at puppet@westmasspuppetry.org)